SVG, Markup Languages and the Chomsky Hierarchy
Software development sometimes seems divorced from the theory of computer science. Certainly being good with math does not automatically make one a great coder, and vice versa; some different skills and personality traits are required.
Deep down, however, there are certainly places where the two worlds intersect. Some friends and myself came across one recently, at the intersection of two roads: gritty, practical XML markup languages, and the Chomsky Language hierarchy.
SVG is such a markup language. It's an XML specification of 2D vector graphic images, which can be rendered directly or converted to other image file formats.

svg source

<?xml version="1.0" standalone="no"?>
<!DOCTYPE svg PUBLIC "-//W3C//DTD SVG 1.1//EN" 
"http://www.w3.org/Graphics/SVG/1.1/DTD/svg11.dtd">
<svg width="100" height="60"
     xmlns="http://www.w3.org/2000/svg">
  <rect fill="green" x="15" y="15" width="70" height="30"/>
  <rect fill="red" x="20" y="20" width="60" height="20"/>
</svg>
  
SVG provides a rich set of primitives and high level features for describing two-dimensional graphics, including operations for styling, object grouping and transformations, and for incorporating text and bitmap images. In addition, it is an open web standard. It's an interesting file format for what it does.
Let's switch topics a moment to the language hierarchy. In the mid-20th century, Noam Chomsky famously outlined a ranking of formal languages based on their expressive power. Here, "formal" means "defineable using the tools of computer science and mathematics." In the end, every general-purpose and specialized programming language is formal in this sense, even if the details of creating the formal description can get messy.
Chomsky's original hierarchy had at least four distinctions, and several more refined distinctions usefully exist. Here, we are concerned with two of those categories: regular languages and context-free languages.
A language, in this context, is just a set of strings. That's all. It can be an infinite set, and in fact, all useful programming languages I know of are infinite. Imagine all possible valid Java programs. That is a set of strings, and hence a language. Now imagine all possible regular expressions. That, too, is a set of strings, and a language. (The word "language" is overloaded a bit, which could confuse us if we allow it. We'll try to dodge that.)
A language can be categorized depending on its expressive power. Two such categories are called "regular" and "context-free". The definitions are quite precise: a language is regular if there exists some finite state machine that accepts all strings in the language and rejects all strings outside of it. And a language is context-free if there exists some context-free grammar that accepts all strings in that language, and rejects those outside of it.
You may be familiar with both finite state machines (FSMs) and context free grammars (CFGs). They are simply mathematical constructs that can be used to define sets of strings. In case you don't recall or never learned, an important fact is that not all languages can be described by a FSM. In other words, some languages are regular, and some are not. Similarly, some languages are context-free (can be described by a CFG), and are not. However, all regular languages are also context-free languages, but not vice versa.
In other words, the set of context-free languages is a strict superset of the set of all regular languages. For this reason, we say that context-free languages have more expressive power than regular languages.
Now, how does this relate to markup languages? Well, XML, and some XML markup languages like SVG and XHTML, are all context free. You cannot create a finite state machine that will correctly discriminate all possible XML (or SVG or XHTML) documents.
However, every context-free language has subsets that are regular. Sometimes this is useful. Let's start with a contrived example: minimal HTML documents that just contain lists. Consider exhibit A:

<html>
  <body>
    <ul>
      <li>Hello</li>
      <li>Handsome</li>
      <li>Programmer</li>
    </ul>
    <ul>
      <li>Another</li>
      <li>List</li>
    </ul>
  </body>
</html>

This specimin - a multi-line string - is from a language that is a limited subset of XHTML. Namely, those whose body contains only unordered lists, and whose list items contain simple text. It is a regular language; you can craft a FSM that accepts only this language. Now, you may or may not be conversant in building state machines. Regardless, we can just use regular expressions instead: as theorems in any thorough automata textbook will show, if and only if a language is regular, there exists some regular expression that accepts it (and rejects strings not in the language). So one regular expression for Exhibit A is:

"<html><body>" ("<ul>" ("<li>" text "</li>")* "</ul>")* "</body></html>"

This regular expression will only accept these simple-list HTML documents. Well, fine. But what if you need to work with documents like this:

<html>
  <body>
    <ul>
      <li>Programmers</li>
      <li>are</li>
      <li>
        <ul>
         <li>Handsome</li>
         <li>Charming</li>
         <li>Happy</li>
        </ul>
      </li>
    </ul>
    <ul>
      <li>Random</li>
      <li>Words</li>
    </ul>
  </body>
</html>

Here, there is a nested list, which is definitely not accepted by the regular expression above. Can you write a regular expression that will? Yes, but it would be a little messy, and that's if you limit it to a single level of nesting. Nest deeper, and the regex explodes quickly. It turns out that no regular expression will match list nested to arbitrary depth.
However, a context free grammar that does so is pretty simple:

  HTML -> "<html><body>" UL* "</body></html>"
  UL -> "<ul>" LI* "</ul>"
  LI -> "<li>" ITEM "</li>"
  ITEM -> [char]* | UL

It is probably uncommon that you will encounter the need for infinitely nested HTML lists. This is an intentionally simple example, to make the concept easier to see. Now let's look at something more complex and practical.
Here is a histogram, whose source is an SVG document: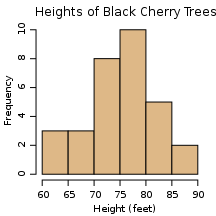 svg source